Designing a High-Performing Website with Search Engine Optimisation
It's important to keep in mind both humans visiting your site and search engines like Google when developing your site's structure. To be discovered by potential customers who are looking for your products online, your website needs to be search engine optimised. However, to attract customers and help them find the products they need, you must have a website that is both innovative and simple to use.
Finding a happy medium between user friendliness and search engine optimisation (SEO) becomes a challenge for site operators, particularly when there are thousands of product lines to choose from. Many organizations further compound this issue by having two distinct groups tasked with SEO and web design. Building a wonderful and effective website requires the collaboration of multiple teams, even if they are all located under one roof. The SEO crew will want to make sure that the website has had enough material to rank well in Google's search results for consumer web searches, while the developer team will attempt to preserve the site's aesthetic and consumer element as simply as possible.
How Do You Strike a Middle Ground When Opposing Voices Are Making Competing Recommendations?
This article will delve into what Search Engine Optimisation (SEO) website design is, and why it's so crucial. In other words, please explain search engine optimisation in terms of website design. "SEO" refers to "search engine optimization," the process of enhancing a website's performance in search engine results. Designing and developing a website, including each page within it, is known as website design.
When put together, search engine optimisation web design describes the process of making a site accessible to search engines. It discusses the SEO industry standards that developers and designers should implement.
Why is Search Engine Optimisation in Web Design So Crucial?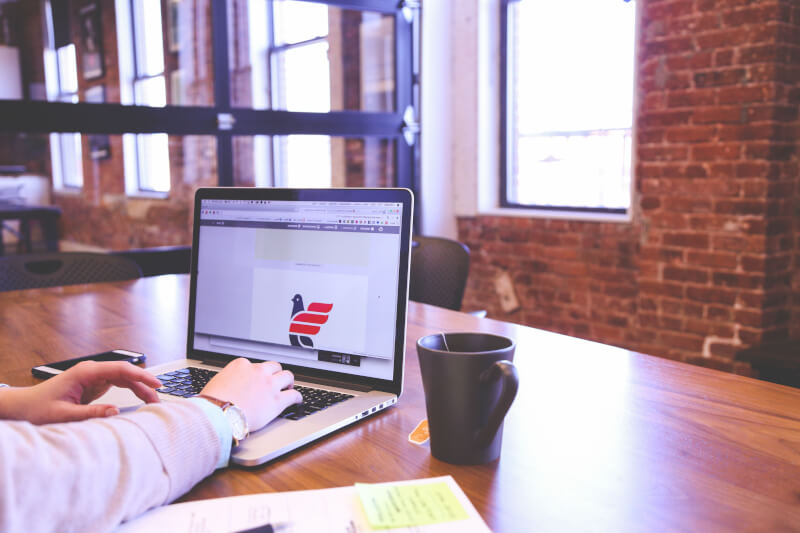 Your company's website could have the most beautiful design in the world, but it would be useless if no pages within it showed up in search engine results. While paid advertising and social media can help drive more visitors to your site, there are also effective (and cost-free) strategies for increasing your site's visibility in search engine results. Click here for more information. Let's talk about why search engine optimisation is so important for websites.
By Optimising Websites for Search Engines, Designers Can Boost Their Sites' Organic Traffic
All visits to your website from browsers that are not purchased are considered natural. These are people who visited your webpage after discovering it in the results of a quick google. To be more precise, over a 1/4 of all clicks lead to the initial search page, 15% go to the second, and the percentage falls off rapidly from there.
Journal of Search Technology
We can safely presume that everything past the first page of search results has atrocious natural traffic performance, as only 2.5% of clicks go to the tenth result. That's why it's so important to give careful consideration to the design and optimisation of your website to boost its chances of appearing higher in search engine results pages.
Designing Websites With Search Engine Optimisation in Mind Results in an Increase in Targeted Visitors
Somebody who is using Google to discover answers to questions has likely already formed a focused question or query. The searcher is looking for a specific answer, and if your website appears at the highest ranking, they will visit it. Even if they don't buy immediately after visiting your site, they know where to find you if they need more queries. Getting your product instantaneously recognised if somebody is scanning for an item or provider in your sector is a fantastic way to increase conversions. That's why it's crucial to enhance your new site for search engines like Google so that it can attract more targeted visitors who are more likely to convert.
Web Designers Can Create a Better Overall Experience for Their Visitors
There is a 100% return on investment (ROI) for every rand spent on user experience design, or 9,900%. Websites that are both search engine optimized and user-friendly tend to fare better in Google's rankings. Because of improvements to Google's algorithm, performance measures associated with user experience are now taken into account.
In order to make your website better, Effective marketing campaigns always include search engine optimization. It makes sure your site is functional and simple to use, so visitors can quickly locate what they need. If Google can avoid having its users' experiences negatively impacted by low-quality websites, it will focus solely on ranking the best of them. Therefore, a highly ranked site inspires confidence in the user and facilitates the user's hunt for the information needed.
Website Development Maximises Advertising Rands
SEO web design is an effective strategy for maximizing your marketing budget. By incorporating search engine optimization (SEO) tactics into the design of your website, you can improve its visibility and search engine rankings. This means that your website will be more likely to appear at the top of search engine results in pages when potential customers search for keywords related to your business. This increased visibility can drive more traffic to your site, which can ultimately lead to more sales and revenue. Additionally, by optimizing your website for search engines, you can create a better user experience for visitors, which can increase the likelihood that they will stay on your site longer and engage with your content. Overall, investing in SEO web design can be a cost-effective way to improve your online presence and get the most from your marketing budget.
However, while an SEO strategy may require some effort to incorporate, the resulting changes are often cost-zero. The majority of entrepreneurs with even rudimentary website understanding can set SEO specifications themselves, or delegate the task to a member of their team. To put it another way, search engine optimisation is a cheap way to help your website achieve its marketing objectives and boost its return on investment.
Toeing the Line Between Search Engine Optimisation and Aesthetics
Connecting the dots between website development and search engine optimisation is essential for creating a search engine-friendly website. To create a website that excels in search engine optimisation (SEO) and user experience (UX), teams should be encouraged to collaborate from the start. Always keep in mind that the most effective way to rise search engine rankings is to genuinely help your customers. You can boost your search engine rankings by optimizing the aforementioned factors, producing high-quality content, and creating excellent user experiences. Visit this page if you need assistance from content strategists to boost your SEO authority online.